How to remove the PPRV (Hesitation Creator).
The PPRV is known to cause hesitation issue between shifts in high boost applications.
Remove the Tank.
Be sure to disconnect the float arm before pulling the assembly all the way out of the tank. If you don't you will break the arm and or the sending unit.
When you go to install the new assemble put the float arm in the tank first then drop the assemble in.
Then re attach the float arm.
BE CAREFUL WITH THE FLOAT ARM!!!!!
An extra set of hands always helps. Take your time.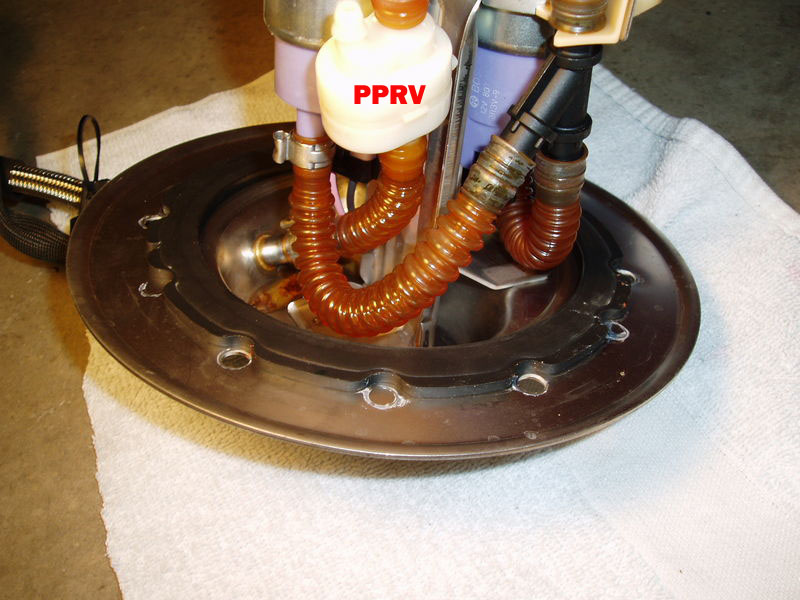 Remove the PPRV and Stock Plastic Hose
Replace with:
Carquest stocks the hose part number 27097
Gates 3/8" x 1' submersible fuel line. $20 a foot.
or Napa
Gates SAE30R10 (Gates # 27097), Napa part # H213
You will need 2 feet of hose. (You will need to trim the hose)
Get 6 smooth hose clamps and have fun.
You can reuse the stock Y fitting or buy a new one.